Remember my last 'Indie Talk' with moWow Studio? Well, it's a long time ago I think. Today, Indie Gems are back with our second guest, Philipp Stollenmayer, the guy behind Kamibox Studio, a German based one-man indie developer. Wait a minute, I think our first guest also come from Germany too. What a coincidence here hehe :p.
About a week ago, I made an article regarding Freemium aspect on mobile gaming. One of IAP model on Freemium method really picked up my interest. That's a 'tipping' method, and one of successful example on this field is Okay? game. In my opinion, it's really interesting to implement such as this model on mobile game platform and that's why I decided to contact the developer and did the 'interview' with him. Check the full interview below.
---
Hi, Philipp. I'm Yesi from Indie Gems and I would like to do small interview with you about freemium model on mobile games.
Before I start, could you tell us a bit about your company? Like how and when was it founded?
Hi, I am Philipp and my company is called Kamibox. It is about 1,5 years old now. I still publish under my full name though, because when I started app development, I had no company.
How many games have you published until now and which one is the most memorable/ successful one in your opinion?
I have published 5 games and 2 apps, and my 3 latest games (Sometimes You Die, Pancake, Okay?) are my successful ones, but probably I like Sometimes You Die most, since I enjoyed taking control over some pretentious narrator.
Beside making games for mobile platform, do you make games on other platforms too?
No, only mobile devices, these are very uncomplicated for one-person-companies.

What do you think about mobile gaming industry nowadays?
It definitely changed the way the people perceive games. Now you can easily distinguish between mobile and console games.
However at the beginning of the mobile games era, developers thought they would have to bring the console feeling to mobile phones, but this doesn't work. When you compare handheld gaming devices to smartphones, it lacks hard buttons, the games are cheaper, the audience is less into gaming. A new kind of games had to be created, and these had to be accessible, quick, also cheap.
What do you think about freemium pricing for mobile games?
The basic idea of freemium is a nice answer to the problems that come up with the new kinds and oversupply of games. It used to be like a demo-version, but not having to install the full game again nor losing all the progress you made in the demo.
However some companies are exploiting it with unfair means, giving it a bad reputation. Big companies are used to big money, and they will do everything to get money back from the player. They have to pay their developers and designers. You can't expect any sense of moral from a company with many people sharing the responsibility.
If I wasn't wrong, before you released the Pancake and Okay? game, most of your previous games were using premium model for the pricing strategy. What decided you to released your game as freemium game?
Normally, I try to make games with some kind of atmosphere.
Pancake is not a game with atmosphere. It is stupid and it has no impact on the playability when there is a banner on the bottom, so I had no problem with showing banner ads. Popup ads always break the game flow, I don't like that and with Okay?, I wanted to experiment with something new, because with the oversupply in the App Store, hardly anyone is willing to pay for an unknown game.
Okay? is a freemium game with an interesting IAP model. It's like a 'tipping' model in my opinion where we can pay how much we want and for me it's the best kind of IAP among all. Would you like to share what's the reason why you choose that model rather than 'one price to unlock' model or others?
For Okay?, I thought a lot about the pricing model. Of course I didn't expect a great majority pulling out their Benjamins. It was more like a claim to myself to make an enjoyable game where people are treated as human beings, and to some human beings, the game is worth more than to another. I don't see why I should create an artificial barrier to exclude people from enjoying the game
.
Still with Okay? game, does that 'tipping' strategy met your first expectation? Is that a successful model for your game? How does it work so far and which platform that works better for this model based on your opinion?
I am very satisfied. Players who have no money on their account often leave a nice review instead, and this gives a good karma to the app. Even if the revenue is less than with a paid one (which is hard to say, it gets pushed because of the good ratings), it lets me sleep better. Nearly the same Apple and Android users donate – around 2%.
Would you like to share about your experience so far as a mobile game developer? In your opinion, does choosing platform also need to be considered too if we want to be a mobile indie developer?
I started developing on iPhone because I have an iPhone. When you have something strikingly unique to offer regarding design, I guess you should choose iOS. Most people that care about design and art have an iPhone. When you want a great mass downloading your app, you should choose Android. When you have spare time, do both.
Any other information would you like to add or share with us?
I have been analyzing the App Store for a long time. When you understand the wishes of the big mass, they let translate into a game quickly. My first 4 apps have not been very successful – now I know why, but I am sure that a game that fulfills these wishes will be successful, no matter how small and unknown the developer is.
Thank you so much Philipp for sharing your experience with us. Your story really inspiring for us, indie developers and anyone who wants to know more about mobile gaming industry. We can't say thank you enough for your help, we hope the best for your company along with your family.
If you want to know more information about Kamibox and want to keep up to date, follow their Twitter
@kamibox2015
or visit their website on
kamibox.de
and if you never play Okay? before, go for it because trust me, it's really a well-made game.
Few days ago I found an interesting discussion topic from my internship office. A brief story, every Friday on my office, we talk about games that popular nowadays, along with its retention, monetization, also the virality of the game itself. Back then, yesterday's topic was pretty interesting in my opinion. The topic was a freemium model along with all the 'equipment' inside it.
Alright, I believe I ever write about
how much does a mobile game should be cost
before. However, today I want to share my point of view only for a freemium game. How I change my sight into freemium game right now. You might see some repeated words may be sentences here, but just to make sure if I don't skip anything to tell you about freemium model especially for the games on mobile platform.
What is Freemium?
Few years ago, a free game means a truly free game. Something that you can play without paying any single penny. Unfortunately, it's kinda hard to be found on that time. You need to pay at least for a lil candy for playing a game... (* may be - don't include the one who share his/her game project for free :p). However, nowadays time already changed. People also changed, too many games available on the market. So they decided to bring a new payment model for their games, they make a game that free-to-play.
Clap.. Clap... Hurray! No dear, you might be wrong. A free-to-play game doesn't mean its 100% free. It just free to play, not free to enjoy all contents inside and this what we know as a '
Freemium
' title nowadays. A '
Freemium
' is different from '
Paidmium
', in my opinion
Paidmium
is the worst model ever. It's too greedy. I'm not saying if a paid game with IAP inside will be called as
Paidmium
all of sudden. A
paidmium
game is a paid game with a forcing IAP inside. If we don't pay for it we can't make any further progress. The progress here is such a consumable thing. Remember, it's different with an episodic game. Episodic game, though it's usually has IAP inside we can't conclude that as paidmium. They give you full experience on that episode, if you like it you can purchase another.
A greedy paidmium is for example, you paid $3.99 for a fighting game. Then you just realize there's a paywall inside it, such as timer, energy system, or any other special accessory things that can boost your game's progress for instantly. Moreover you still need to grinding so hard on that game to be a best one or you can just pay some bucks for a mastery thing. To be honest, that's really an unfair method ever. Okay back to topic.
So basically, Freemium consists of 3 kinds of payments along with 3 expanded version of it :p. So right now, we got 6 different freemium monetization models.
A Freemium game, with Pay To Unlock All Contents
Sometimes its free, sometimes its not. For a free one, basically you got few parts of levels/ stages for free. Then you should pay to enjoy the rest of all the contents. It's kind of a LITE version in one single app. For a paid game, you might found a paywall inside, but this isn't a pay-to-win method. Usually, it's used on an episodic game such as Republique, TellTale game, etc.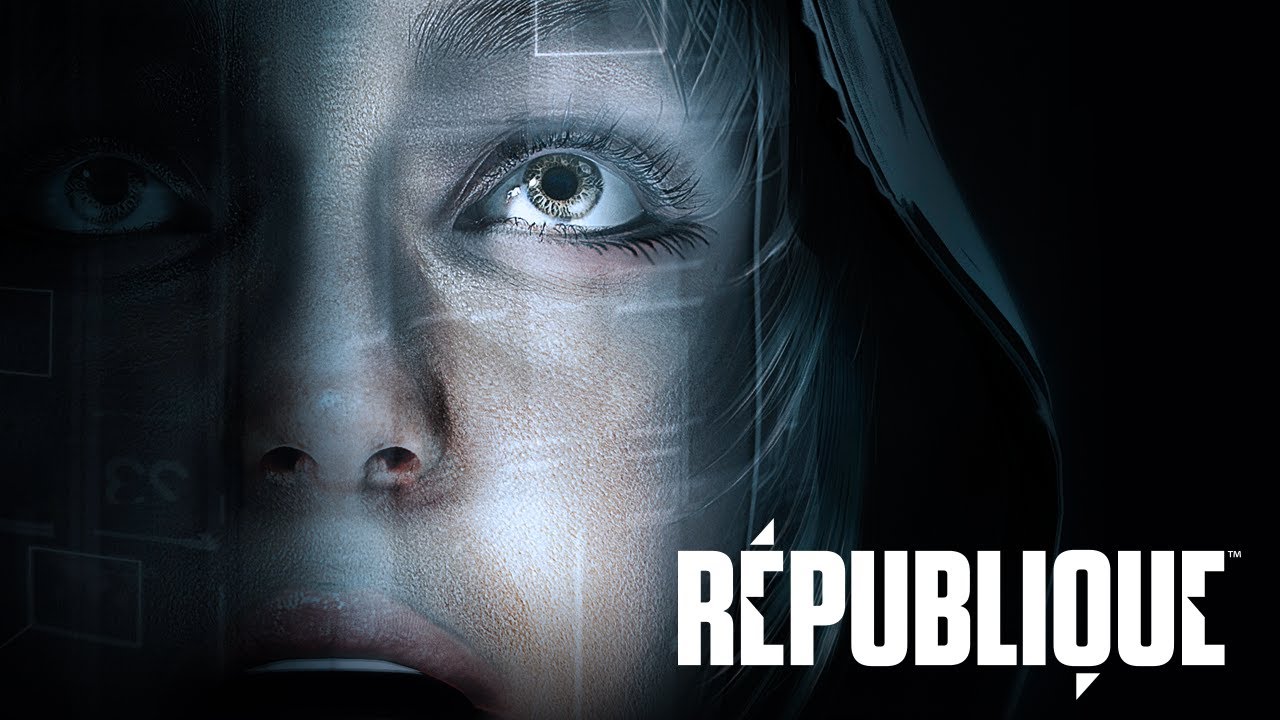 This game was ever Free as App Of The Week once, to unlock all episodes you should buy it via IAP
A Freemium game, with consumable IAP
It's one of the most common method for a freemium game. So many examples on this one, such as Temple Run, DragonVale, Clash Of Clans, etc. Or I can clearly say, most games that have currencies inside will have this kind of IAP. No matter its for soft currency (coins, fruits, other currency that can be gained easily from playing the game) or hard currency (gems, diamonds, a currency that harder to get).
CoC is one of game that has consumable IAP
A Freemium game, with Ads inside
This can't be counted as a true freemium, but it can't be said as a pure free game too. This game has ads inside, can be a banner, video, nor full screen ads. Sometimes, there's no way you can get rid off those ads except you block it by an AdsBlock. However, sometimes there's an option of IAP for removing the ads too, usually costs $1-2.
Usually, you'll find an ads banner during the gameplay
A Freemium game, with Ads inside plus consumable IAP
This is bit annoying, sometimes there's a game that even still have Ads inside though we already purchased the IAP. I know it's their right to decide what kind of freemium model which they want. But still, this one is the most annoying one.
A Freemium game, with pure cosmetic IAP
The best example for this method on mobile is Crossy Road. That's a great game with pure IAP for cosmetic purpose only. No increment for skill ( such as damage point, attack, defense, or anything that'll impact to the gameplay directly). The game works as usual same no matter what kind of cosmetic that you wear. The thing that changes is appearance only.
Crossy Road is an example of Cosmetic IAP only
A Freemium game, with Tipping IAP model
Basically it's a same model as Pay to Unlock All Contents model and this is the latest model I found interesting enough as a freemium method. However, what's make this different is how much you do you pay for the game is depends on your willing. Usually, the developer will give 4-5 different price tiers inside their games. One thing, that you should know, they also include Free option on their price tiers. That's mean you can enjoy the whole content of the game for free too. It's kind of gambling model, but you never know if people like the game and think if the game worth than Free, they won't mind to pay for it. The great example on this one is Okay? game.
In Okay? you can choose how much do you want to pay the game.
Even you can have the full game for free
Conclusion
So, can I say if freemium is a good monetization method or should I said if that's a worst method instead? That depends, in fact nowadays, a freemium game is an easiest way to attract people for trying your game and you can't deny for that. However, based on my observation people already tired of freemium game, you also know about that :p. But actually, the one that made us tired isn't that freemium method but the game itself.
If we keep making a similar game without even give any single improvement on the gameplay and you make it as a paid game, you'll be ended up as nothing. Even if you make it freemium, it won't be long last. Before you concern about the monetization for your game, please concern first with your game itself. Try to design a game that bring an enjoyment, fun, excitement to be played by your players. Once you got it, no matter you make it freemium or premium, I believe your game will get that attention for sure :)

Progress is a game that attract my interest from the beginning. You might underestimate this game just because it has too simple appearance. However, once you watched the trailer I bet if you will be curious enough to know more about this game. I saw Progress for the first time on Pocket Gamer site and already put that game into my watchlist. Few weeks ago, when I browse on TA forum as usual, I just saw a thread about this game and said if it looking for some testers.
Guess what? Of course, I signed up without even thinking twice. Just as my guess, the game is brilliant even since my first play. I can tell you if Progress really amaze me and made me say :'
Wow.. Cool.. How can.. Well done...
' almost for each level inside. As you can see above, you may think if I'm too exaggerate about this game. In fact, I'm not lying Progress is a genius game I ever played this year. It might not has a sweet visual as Monument Valley did, but it brings a great experiment like what a good game should be.
The experience I had during my play time made me smile, laugh, also wondering at the same time. I really admiring the uniqueness and originality 'quest' of this game. For example: at first you might only tap, tap and hold, tilt, or flip your device only. However, the more you play it, the more you'll discover interesting things. Some 'quests' also tricky enough and sometimes require you to think out of
the box
your mind
or actually you just need to imagine if you're the one who doing it. I love how the game present a clue for you to solve. Every clue can be solved by manipulating your device only and those are brilliant while I never expect if an iPad/ iPhone can be so much powerful for this kind of thing.
I won't spoil you too much about the game since Progress is an experimental game, but it'll be disappointing if you passed it out once its released because you have no hint about this game. So here, I'll add some gifs to give you bit clues what will you do inside this game. The 'Hot Potato' level will let you imitate how your hand works while holding a hot potato, it's kind of holding dropping over and over, but just be careful don't drop your device on the floor. Interesting right? Well, that's just a beginning of 100 experiences that waiting for you to be unfold.
From TA forum, it said if Progress will be released about 1-2 months from now. Unfortunately, I don't know the exact release date for this game, but if you like to try the game by yourself, you can go to their
official site
and
sign up for early access
. The 'beta' build just reveal probably half of the game and let's wait for the released :D. Ah, one more info I think I can clearly see if Progress will be one of my favorite iOS game this year ;).